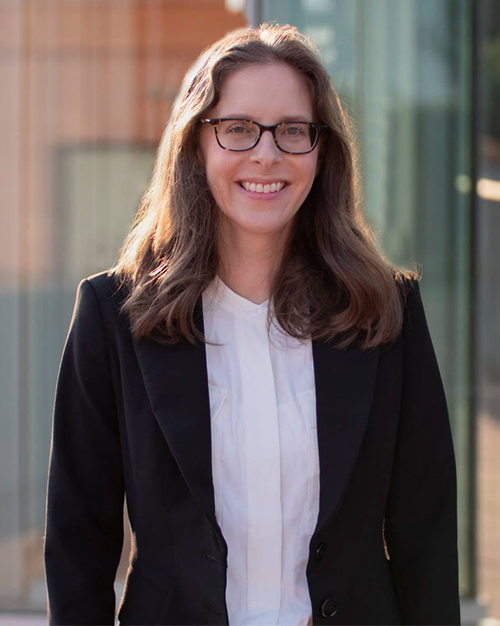 Beckie Moriello
Attorney Beckie Moriello has always enjoyed reading the small print and figuring things out, and went to law school in order to put that hobby to use helping others.
---
She became interested in immigration law after living in Spain and Germany, but being prohibited from working in either country. She found the concept of not being "allowed" to work bizarre. Then when she graduated from law school in 2008, that was right when the 287g program started ramping up in NC, and immigrants started getting detained and deported by ICE in droves. She immediately jumped in and focused her practice on getting immigrants out of ICE detention, and within a couple of years became a local expert in these types of cases, and attorneys with decades of experience would regularly ask her for advice.
As the years progressed, she expanded her practice into other areas of immigration law, relishing the chance to get people their green cards and citizenship. In 2018, she became one of 4% of attorneys in NC to become a Board Certified Specialist, which consists of passing a highly specialized exam in a specific practice area as well as meeting other requirements. Misinformation about immigration law is all over social media and even mainstream outlets, so she's glad to be able to provide an additional layer of assurance to her clients that they've come to the right place for accurate information.
Beckie is nationally-known for her knowledge in immigration law, and has spoken at national and regional conferences of immigration lawyers. She's also contacted almost daily by other attorneys seeking her advice.
Beckie loves staying active in her local community, regularly speaking at churches and schools throughout NC and SC, as well as providing a weekly Q&A on Facebook Live where people can write in their immigration law questions and get live answers.
She prides herself on keeping her clients completely in the loop about their cases and "over-communicating" with them, since she believes that people have a right to be informed of every detail about what's happening with something so important in their lives.
Beckie grew up in Chicago, but got to NC as fast as she could. She lives in Durham with her partner, dog, 4 cats, and 2 koi fish.